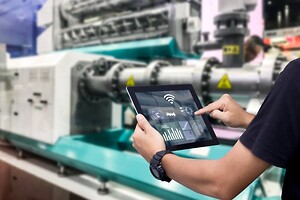 To be able to translate the digitalisation of production into actual value is fundamental for all manufacturers that build their competitive advantage on the performance of their production operations. But where do you start? What are your "low-hanging fruits" and long-term potentials? What is their business value?
The Digital Factory Mapping takes advantage of state-of-the-art knowledge to maximise the value you can get out of your production equipment by identifying the digitalisation projects with the highest potentials.
What you will get from the webinar
Learn how you can map your production operations both from a physical and digital perspective
Learn how you can use this new mapping to identify production improvement opportunities enabled by digitalisation
Learn how you can quantify the potentials of the identified production improvement opportunities
See a real industrial example of the Digital Factory Mapping – its process and part of its outcome.